"Her children rise up and bless her;
Her husband also, and he praises her"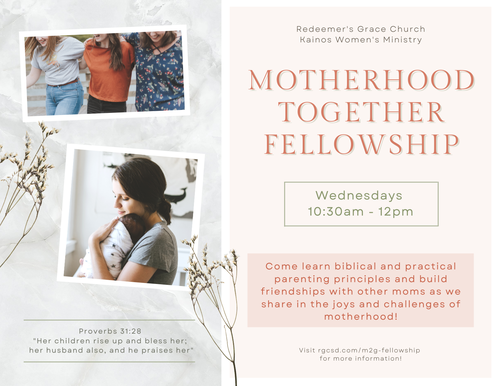 Come join us for Motherhood Together Fellowship every Wednesday morning to learn with other moms about parenting and enjoy fellowship with one another.

This fellowship group exists to encourage and support moms with young children. Each gathering consists of hearing a devotional from God's Word, participating in informative discussion, and sharing prayer requests.

Hope to see you there!